NFL JET BLACK OFFICIAL SIZE FB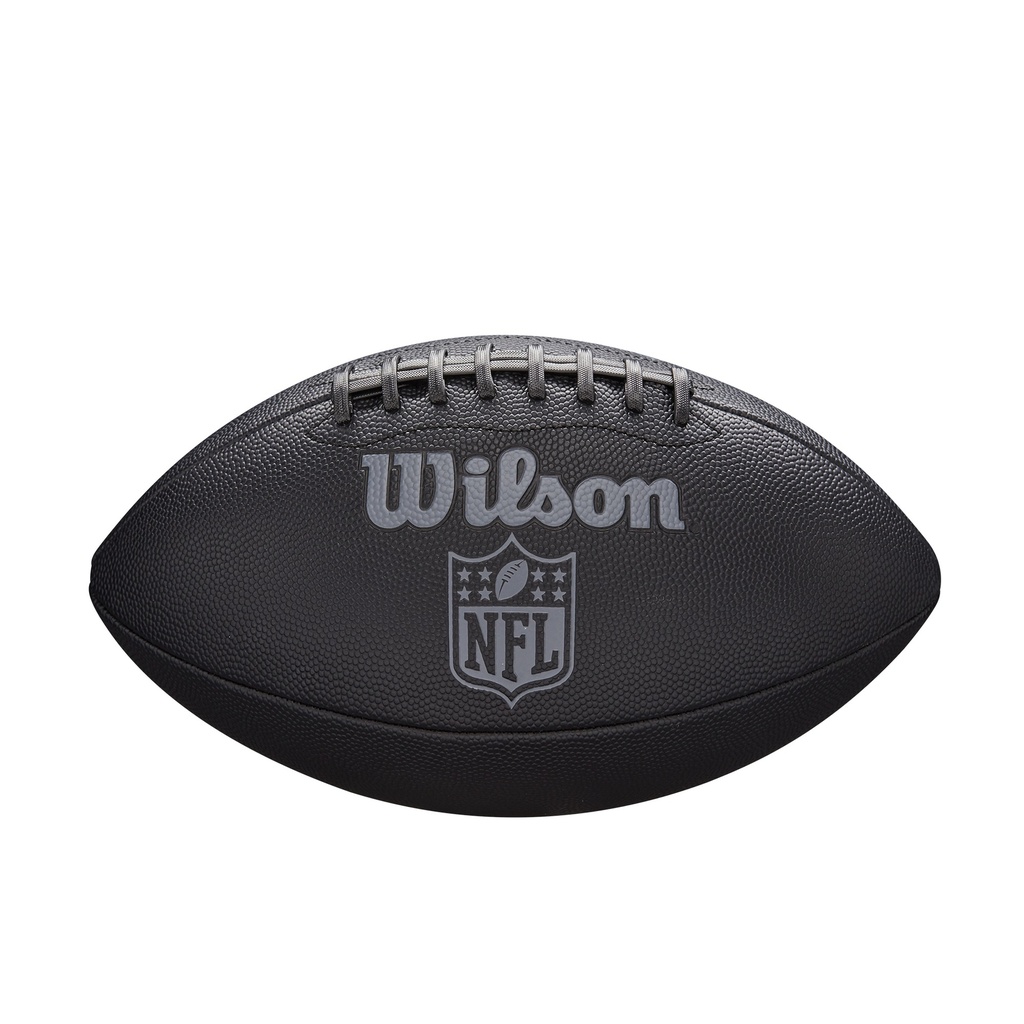 NFL JET BLACK OFFICIAL SIZE FB
Description
The Wilson NFL Jet Black combines grippy, high-performance black composite material with matching jet-streamed graphics to give your game a sleek, effortless look - off the throw, and on the reception.
Features
Composite leather cover offers a soft grip and long-lasting durability. 
Traditional stripe application method used for play outside of NFL. 
Raised pebbled laces give your fingers stronger grip points allowing for more control, as well as, easier accurate throwing. 
Inflation retention lining creates longer lasting air retention.

Specifications

Ball Stripe: Transfer Stripe
Bladder: Pressure Lock
Cover: Composite Leather
Laces: Standard Lacing
Colors / Team name: Black
Ball Use: Recreational
Ball Size: Official
Model:  WTF1846XB