NBA TEAM RETRO BSKT MINI IND PACERS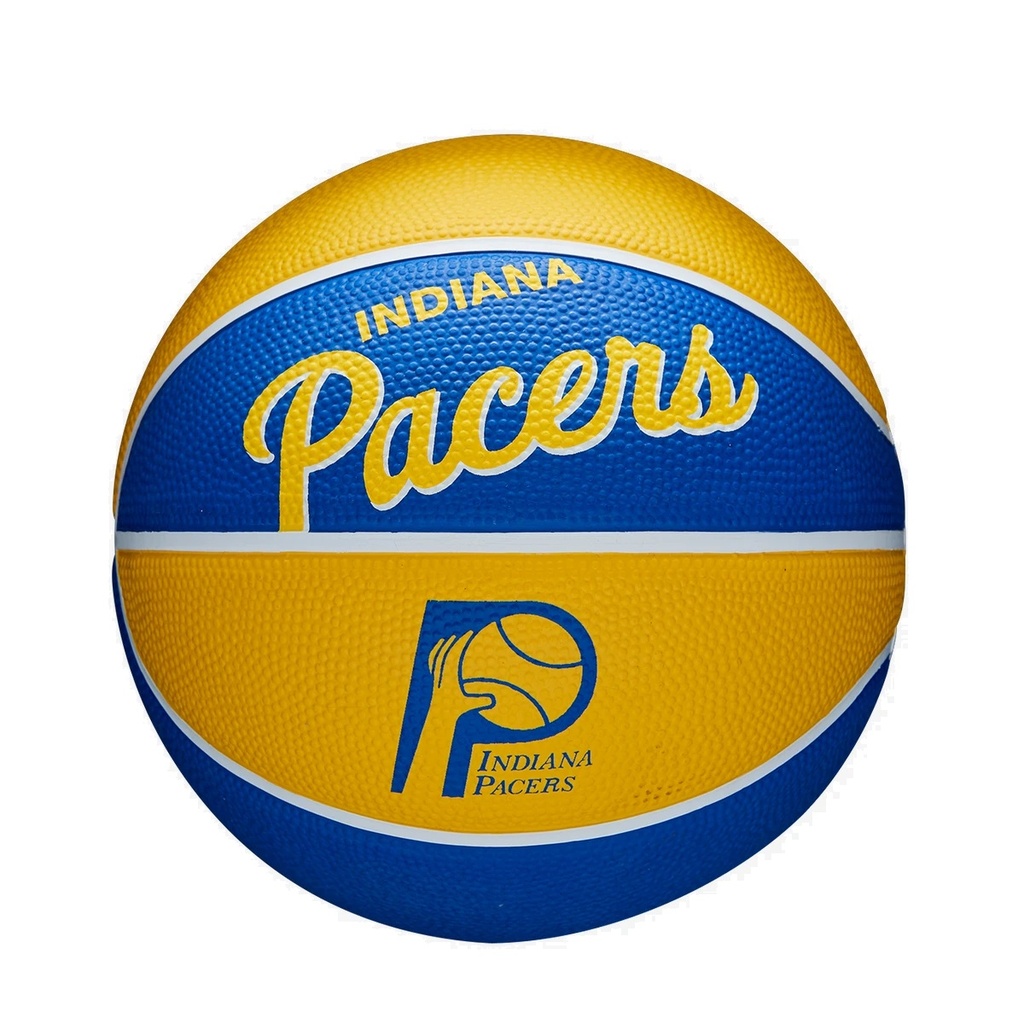 NBA TEAM RETRO BSKT MINI IND PACERS
Description
Remember the best of times with your team. The Wilson NBA Team Retro Mini Basketball puts a new spin on a classic. The Outdoor Performance Cover and throwback aesthetic is a must have for any fan with a love for the game that's lasted throughout the years.
Features

Deeper channels between the panels of the ball allow for more grip points and better ball control when dribbling and shooting. 
A durable all-surface cover makes this ball suitable for play on any court surface. 
Designed for long lasting play. 
Inflation retention lining creates longer lasting air retention.

Specifications
Bladder: Pressure Lock
Channel construction: Deep Channels
Cover: All Surface
Internal construction: Standard
Playing Surface: Outdoor
Ball Use: Fan
Collection/Series: NBA Alliance
Colors / Team: Navy / Indiana Pacers
Ball Size: 3
Model: WTB3200XBIND