LXN ALU POWER ROLAND GARROS Bronze 128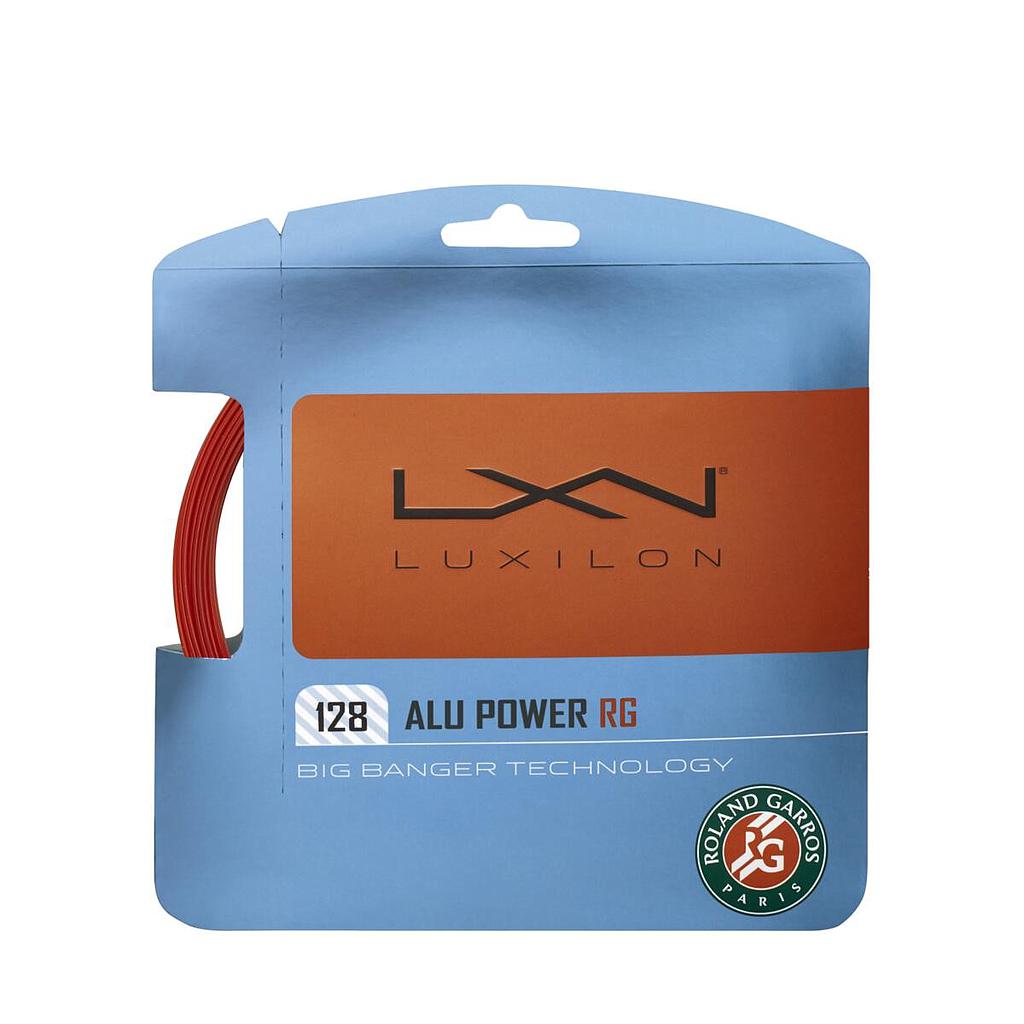 LXN ALU POWER ROLAND GARROS Bronze 128
LXN ALU Power 128 Rough Roland Garros Tennis String - Set
Model: WR8302401128
Description
Crafted to celebrate the largest spectacle of the clay court season, ALU Power Roland Garros supplies excellent power and control with enhanced durability for superior clay court performance.
Its slightly thicker diameter helps withstand grueling rallies that frequent the soft clay surface.
Coated in the signature red clay of RolandGarros, this ALU Power string delivers unrivaled consistent performance for championship-worthy results.
Features
Top string on Pro Tour - used by roughly 60% of Top 100 Tour players

Superior power, control and spin potential on clay court

Each set individually numbered for quality assurance

Contains Luxilon's unique poly-ether-ether material
Specifications
Racket String Category     Power
String Gauge                    16L (1.28mm)
String Material                   Poly-Ether-Ether