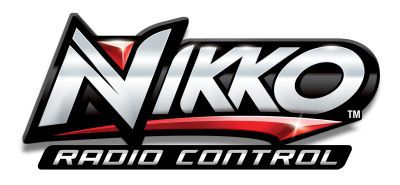 R/C Velocitrax

Model: 10031
Age: + 8 year's old
Description
Terrain and obstacles are no match for the Velocitrax TM! This rugged vehicle has 360° spin capabilities, full-function remote control action and ultra-maneuverability. No matter the conditions, Velocitrax TM is ready!
Features
Superior traction for All-Terrain Fun VelocitraxTM performs well even in toughest conditions – on rough surfaces, tough terrain and over obstacles.  Has the power to climb 45% inclines at speed!

Nikko Remote Technology Nikko remote control is engineered with 2.4Ghz transmission technology allowing interference free fun and a maximum of 10 players racing at once.

This rugged vehicle can perform 360° spins and on the spot turns for impressive stunts.

Nikko quality and innovation With the latest technologies, extensive durability testing and efficient design.
Specifications
11"/ 275mm Velocitrax TM with rugged tracked design.

Velocitrax TM is equipped for extreme terrain and obstacles.

Unique 360° spin capabilities.

USB Rechargeable Battery-extended play, fast charging (60 mn)!

Full- function multi-directional remote control.

2.4GHz for interference free fun for racing up to 10 players at once.

High speed up to 8.6 MPH 14 KM/H.

Ready to play with batteries included.
Includes: vehicle, batteries, USB charger, remote control, and instruction manual.