 FP LAUGH N LEARN MEGALO EKPAIDEYTIKO SKYLAKI SMART STAGES - MPLE
---
---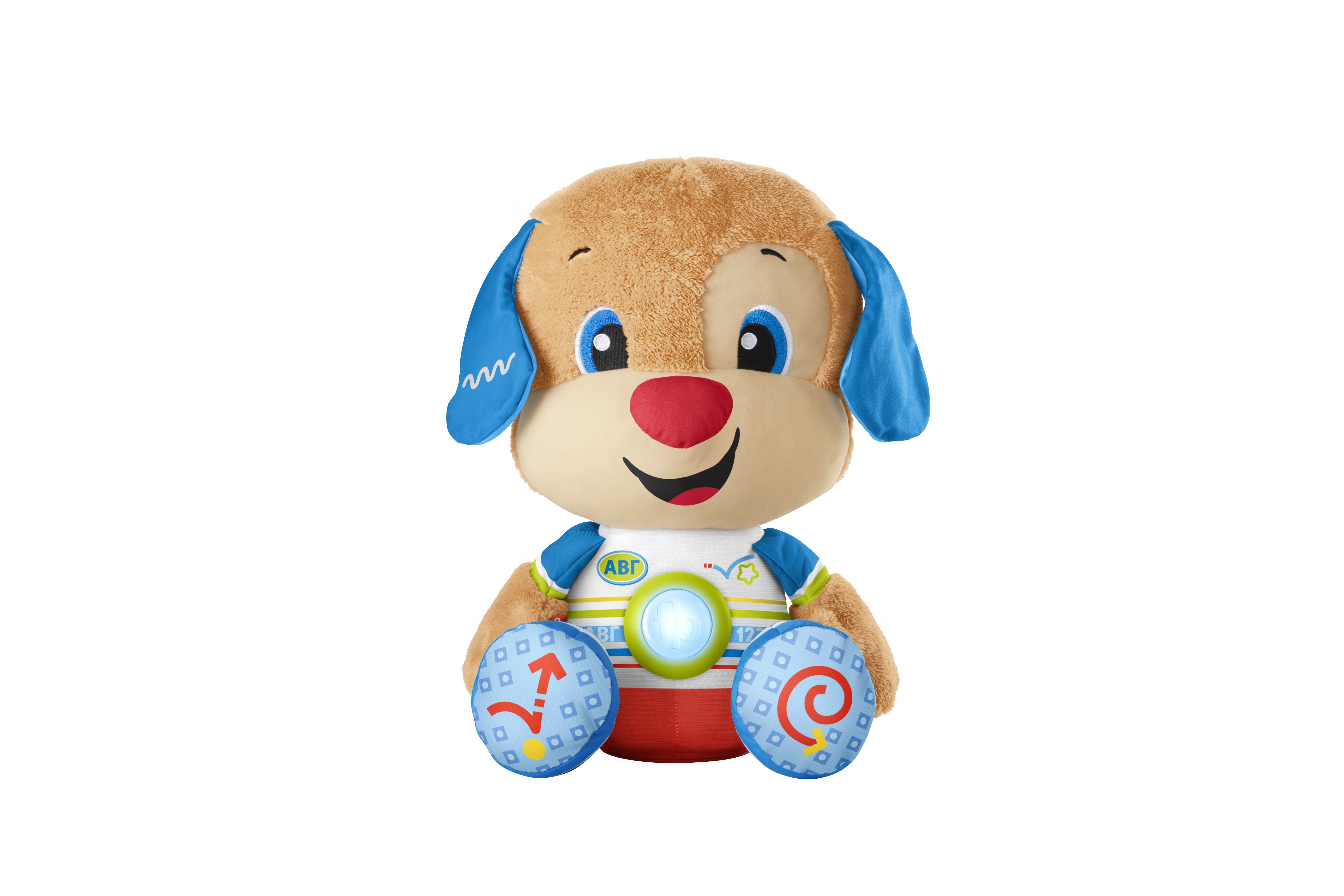 Περιγραφή
Κωδικός Προϊόντος: HCJ16
Ηλικία: 18 - 36 μηνών
Το Μεγάλο Εκπαιδευτικό Σκυλάκι Παίζω και Μαθαίνω ενθαρρύνει τα νήπια και τα μικρά παιδιά να σηκωθούν και να κουνηθούν με διασκεδαστική μουσική και φωτάκια. Αυτό το μεγάλο σκυλάκι έχει περισσότερα από 90 τραγουδάκια, ήχους, μελωδίες και φράσεις και δύο μεγάλες πατούσες για να χαιρετάει.
Μιλάει και τραγουδάει καθώς τα παιδιά παίζουν γύρω τουΓυρίστε τον διακόπτη για να αλλάξετε επίπεδο μάθησης καθώς το παιδί μεγαλώνειΈνα μεγάλο σκυλάκι με ιδανικό μέγεθος για μεγάλη διασκέδασηΤα παιχνίδια της ​Fisher-Price® Παίζω και Μαθαίνω είναι βασισμένα σε οικεία, καθημερινά πράγματα, όπως ένα σπίτι ή ένα τηλέφωνο, και είναι ειδικά σχεδιασμένα για μωρά και νήπια (σκεφτείτε κουμπιά, φωτάκια και σκυλάκια που μιλάνε). Και ενώ διασκεδάζουν πατώντας το κόκκινο κουμπί, έπειτα το μπλε κουμπί, στη συνέχεια το τρίγωνο και μετά το κόκκινο ξανά, στην πραγματικότητα μαθαίνουν σημαντικές πρώτες γνώσεις, όπως σχήματα, χρώματα, αριθμούς και άλλα.
Επίπεδο 1 - Μάθηση: Τραγουδάκια και φράσεις παρουσιάζουν στο παιδί το αλφάβητο, αρίθμηση από το 1 έως το 10, διαφορετικά ζωάκια και χαιρετισμούς. Επίπεδο 2 - Συμμετοχή: Η μάθηση αλλάζει επίπεδο και τα παιδιά μαθαίνουν να μετράνε έως το 20, ανακαλύπτουν λέξεις για κάθε γράμμα του αλφαβήτου, ήχους ζώων, χρώματα και παίζουν ένα διασκεδαστικό παιχνίδι χορού.
Start with the customer – find out what they want and give it to them.