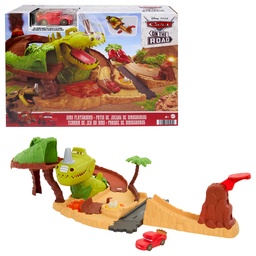 CARS "ON THE ROAD" SET PAIXNIDIOY ME TYRANOMISIOSAYRO REX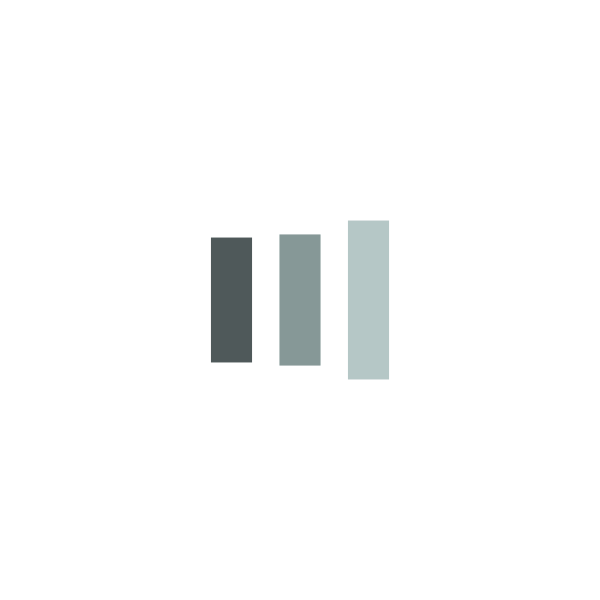 CARS "ON THE ROAD" SET PAIXNIDIOY ME TYRANOMISIOSAYRO REX
1
---
30-day money-back

7-day returns

Shipping: 2-3 Days
Περιγραφή
Κωδικός Προϊόντος: HMD74

Ηλικία: 4+ ετών

Εμπνευσμένο από το επεισόδιο "Dino Park" της σειράς Disney and Pixar Cars On The Road, αυτό το σετ βασίζεται στην ονειροπόληση των δεινοσαύρων του Mπάρμπα! Ένας τεράστιος δεινόσαυρος κάθεται στο κέντρο του σετ, έτοιμος να δαγκώσει τον ήρωα Κεραυνό Μακουίν.
 Τα παιδιά χρησιμοποιούν τον εκτοξευτή για να κάνουν το άλμα στο πεδίο της λάβας! Μπορεί το αυτοκινητάκι τους να αποφύγει το στόμα του άγριου πλάσματος ή θα το πιάσει στον αέρα;
 Το σετ περιλαμβάνει ένα αυτοκινητάκι Κεραυνό Μακουίν για να ξεκινήσετε το παιχνίδι αμέσως.
ΠΡΟΣΟΧΗ! ακατάλληλο για παιδιά κάτω των 3 ετών λόγω μικρών αντικειμένων που ενδέχεται να προκαλέσουν πνιγμό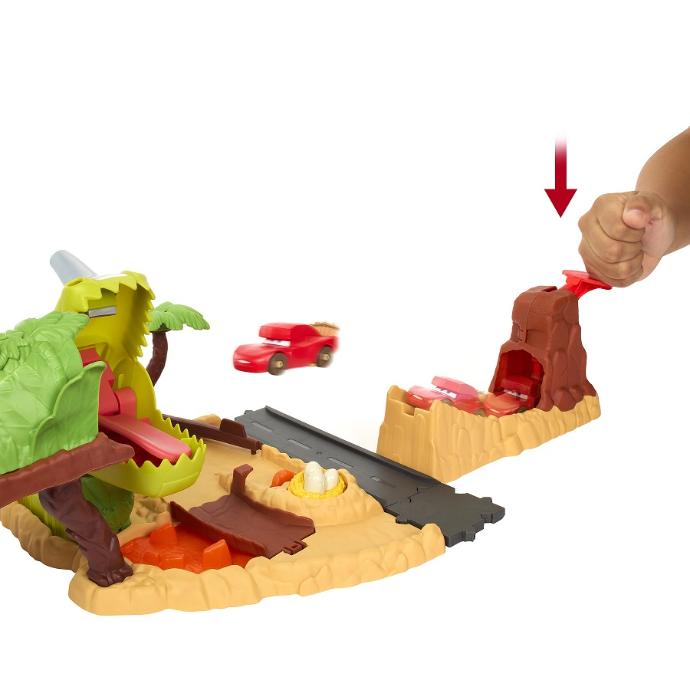 To install this Web App in your iPhone/iPad press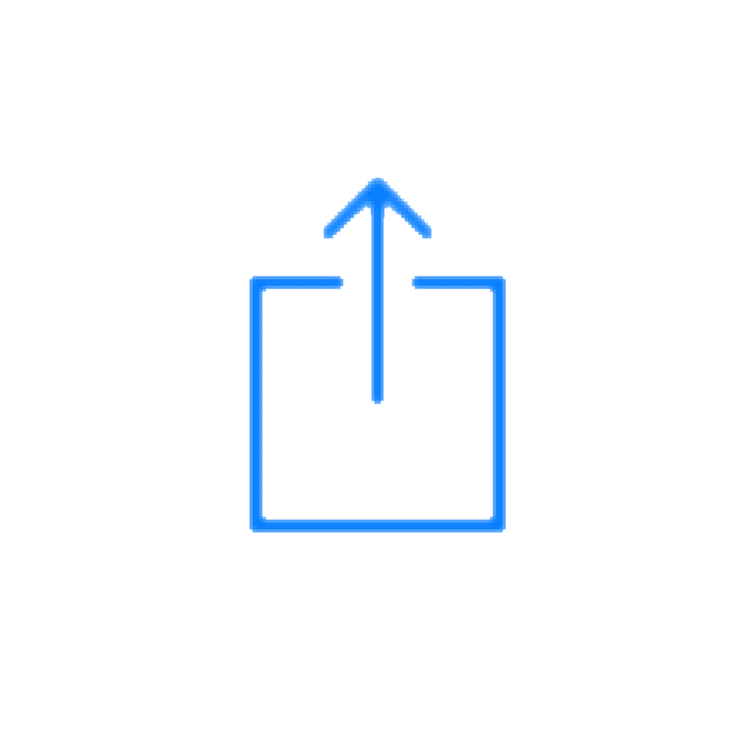 and then Add to Home Screen.