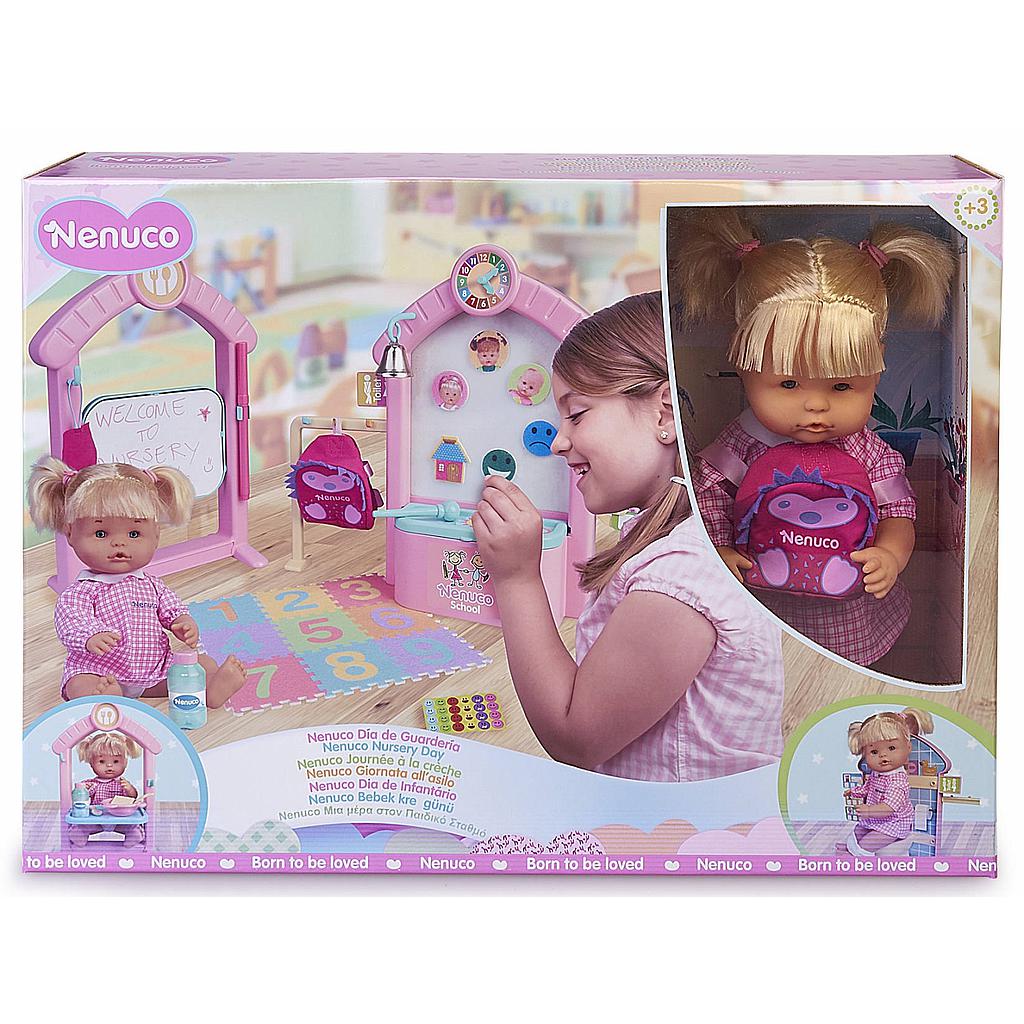 NENUCO ΜΙΑ ΜΕΡΑ ΣΤΟ ΠΑΙΔΙΚΟ ΣΤΑΘΜΟ
NENUCO ΜΙΑ ΜΕΡΑ ΣΤΟ ΠΑΙΔΙΚΟ ΣΤΑΘΜΟ
---
30-day money-back

7-day returns

Shipping: 2-3 Days
1
Περιγραφή
Κωδικός Προϊόντος: 700015834
Ηλικία: 3+ ετών
Ή Nenuco μεγάλωσε και είναι ώρα για τον παιδικό σταθμό!
Σετ παιχνιδιού με κούκλα Nenuco 35 εκ με μαλλάκια και πάνω από 30 διαφορετικά αξεσουάρ, με θέμα τον Παιδικό Σταθμό. Η κούκλα φοράει ρουχαλάκια που αφαιρούνται. Διαθέτει και τη δική της σχολική τσάντα.
Το σετ περιλαμβάνει 4 διαφορετικούς χώρους για παιχνίδι, πολύχρωμο χαλί για να μαθαίνουν τα παιδιά τα χρώματα και τους αριθμούς,ρολόι, κουδούνι για διάλειμμα, πίνακα για να οργανώσουν τις εργασίες της ημέρας και πολλά αξεσουάρ που απεικονίζουν ρεαλιστικά όλο το περιβάλλον ενός παιδικού σταθμού.
ΠΡΟΣΟΧΗ! ακατάλληλο για παιδιά κάτω των 3 ετών λόγω μικρών αντικειμένων που ενδέχεται να προκαλέσουν πνιγμό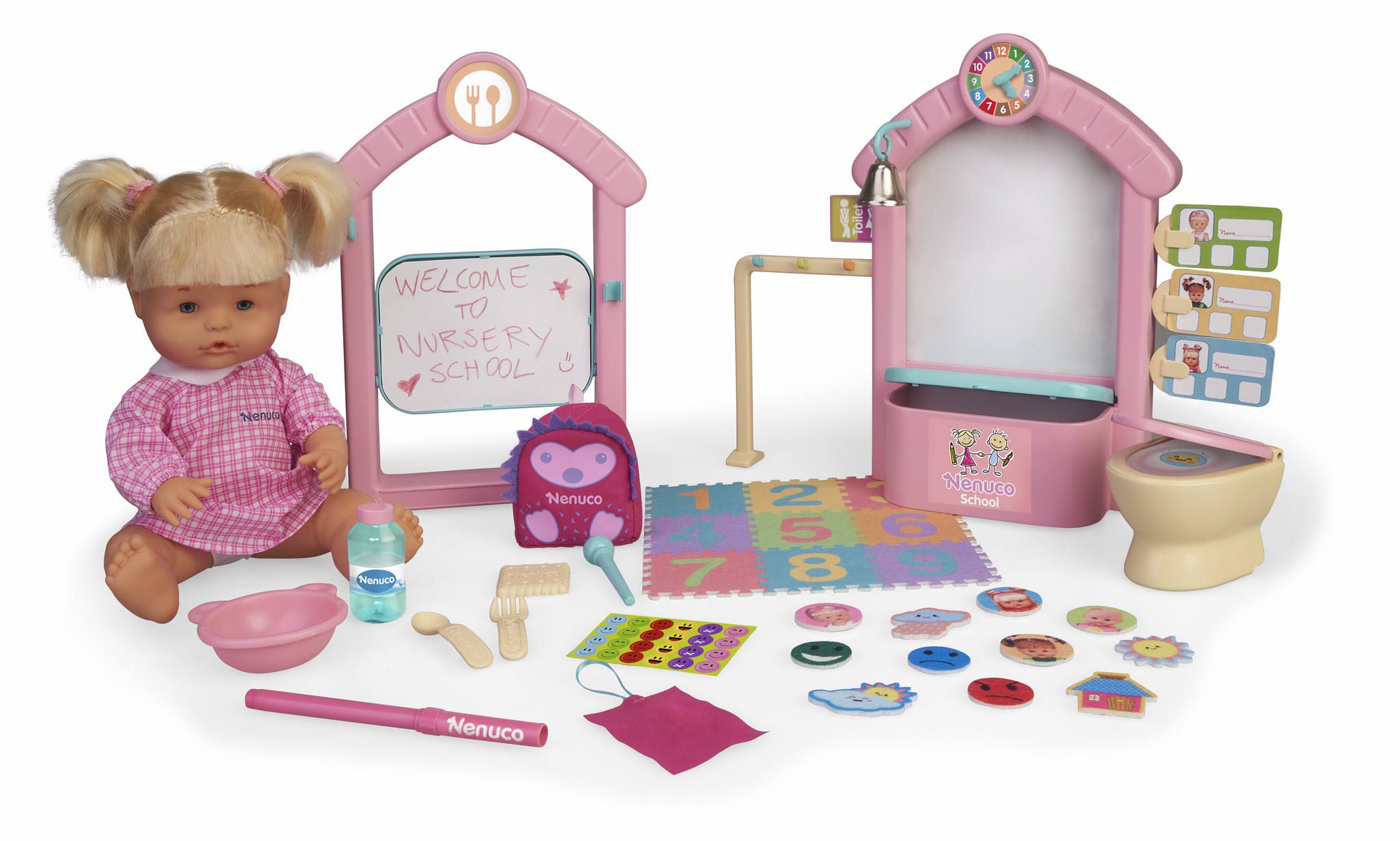 To install this Web App in your iPhone/iPad press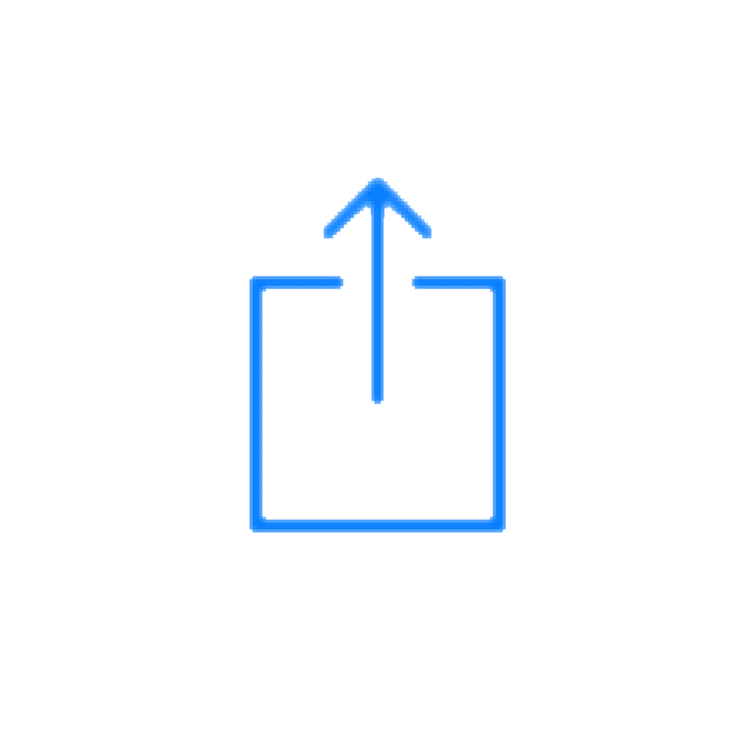 and then Add to Home Screen.