 BLADE COLLECTION 9 PACK BKGR
---
---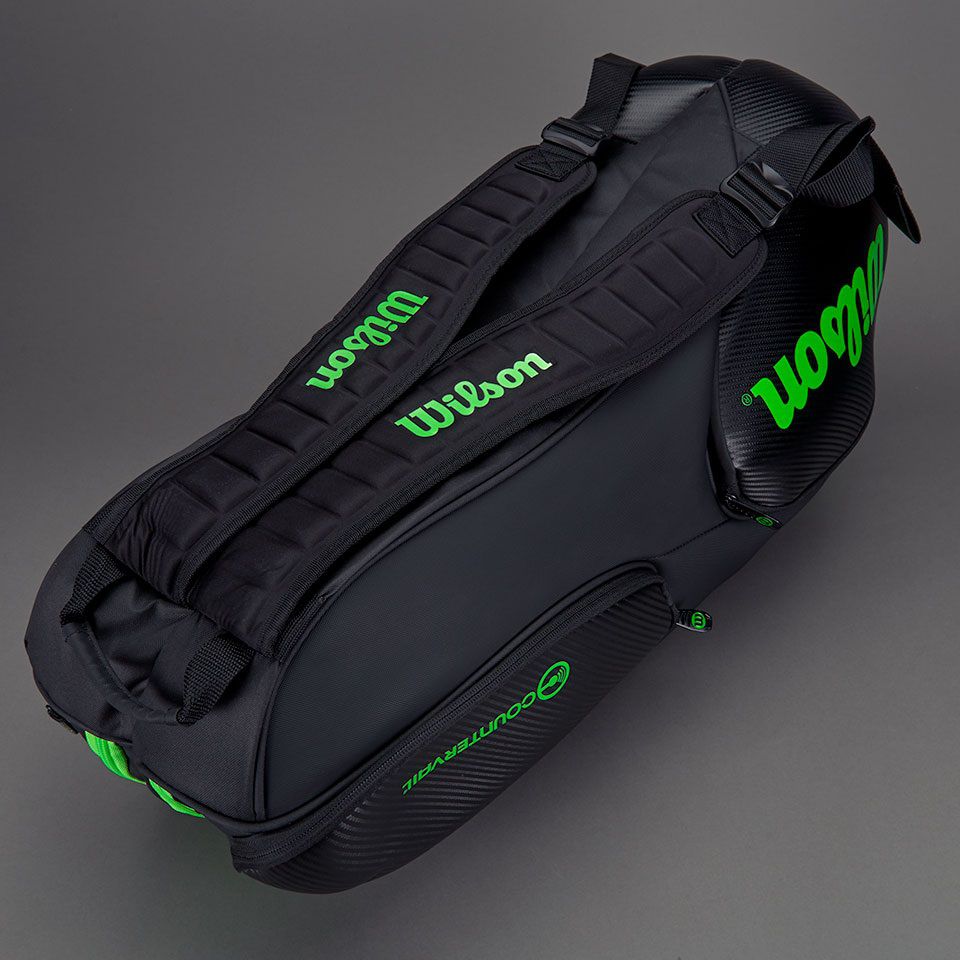 Blade 9 Pack Tennis Bag
Features:
. Pocket Types: 2 racquet compartments. 4 accessory pockets.
. Straps: Padded, adjustable backpack. 2 grab handles.
. Technology: Thermoguard 2.0 technology located in one of the main racquet . compartments which protects your racquets against extreme temperatures.
. Racquet Storage: Stores up to 9 uncovered racquets.
. Thermal Lining: Yes
 
Product Details:
. Dimensions: (Inches) Length: 30 in. x Height: 12in. x Width: 14 in.
. Color: Black, Green
. Fabric: 420D Ripstop and Plainweave with TPU coating making the bag water resistant and very durable.