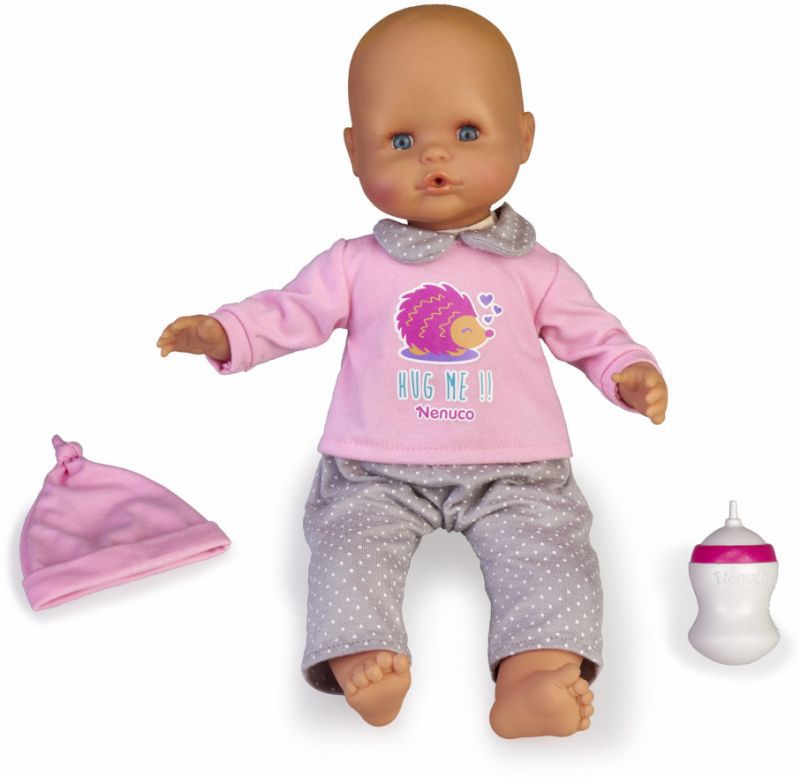 Περιγραφή
Κωδικός Προϊόντος: 700015517
Ηλικία: 3+ ετών
Nenuco Born to be Loved! Ένα τρυφερό μωράκι που ζητά τη φροντίδα σου!
Το μωράκι Nenuco Αληθινά Δάκρυα είναι μια κούκλα που κλαίει σαν ένα αληθινό μωρό.
Αφού πιεί όλο του του το νερό και πιέσετε το αριστερό του χεράκι, θα το δείτε να τρέχουν από τα ματάκια του δάκρυα σαν αληθινά!
Σκουπίστε του τα δάκρυα και δώστε του αγάπη και φροντίδα. Είναι πολύ απαλό, ιδανικό για αγκαλιές. Φοράει πιτζαμάκι και σκουφάκι που και τα δύο αφαιρούνται και πλένονται εύκολα.
Ένα παιχνίδι φροντίδας και τρυφερότητας κατάλληλο για παιδάκια από 1 έτους.
Η συσκευασία περιέχει: κούκλα ύψους 35 εκ. πιτζαμάκι και σκουφάκι, 1 μπιμπερό.
Προτείνεται για παιδάκια άνω των 3 ετών.